Meet the members of the SustainIN Spring Sustainability Index Capstone Class, who are currently expanding the index by analyzing economics and equity, energy (specifically coal), and additional contributions to agriculture.
---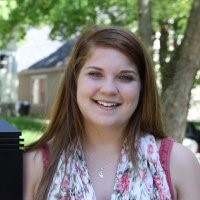 Sarah Baulac
Sarah Baulac is originally from Lakeland, Florida but has lived in Bloomington since 2010. She completed a Bachelor of Science in Public Affairs, majoring in Environmental Management, at Indiana University School of Public and Environmental Affairs (SPEA). She is currently enrolled as an MPA candidate at SPEA- concentrating in Sustainability and Sustainable Development, as well as Public Financial Administration. Her professional goal is to become a sustainability coordinator in a university or local government setting in the Southeast region of the United States.
---
Andrew Bredeson
Originally from Minnetonka, MN, Andrew will graduate from SPEA with a Master of Public Affairs degree in May 2015. He obtained his B.A. from the University of Kansas ('09), majoring in Humanities & Western Civilization. Andrew served for one year as Team Leader with the AmeriCorps National Civilian Community Corps. He possesses approximately four additional years of work experience in the nonprofit and local government sectors. Andrew is particularly interested in sustainable urban development and the public policy process. His academic concentrations at SPEA are policy analysis, economic development, and public financial administration. Andrew enjoys skiing, Ultimate Frisbee, cycling, mountain biking, and generally being active. At IU, Andrew is also the Sustainability Officer of the Graduate and Professional Student Organization, as well as a Service Corps Fellow at the Monroe County Planning Department.
---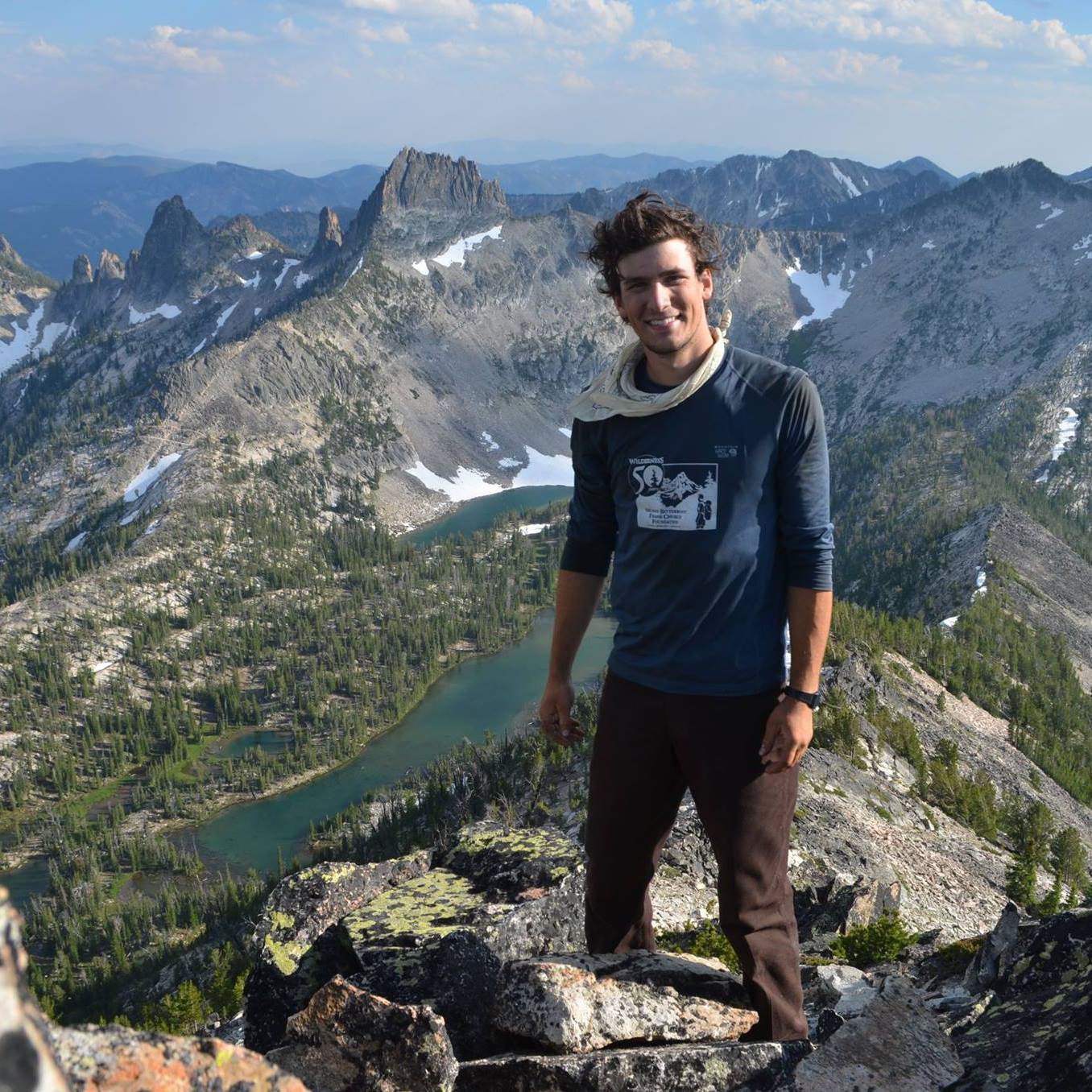 Andrew Bushnell
Andrew Bushnell is from South Bend, IN. After completing his undergraduate degree at SPEA, he stayed to finish a master's degree in Environmental Science and Public Affairs. His focus is Environmental Policy and Natural Resource Management. Between school years, Andrew has worked for land conservation organizations and the IU Office of Sustainability. After graduate school, Andrew wants to move out West and continue to work on land conservation issues. His hobbies include photography, mountain biking, and fly fishing.
---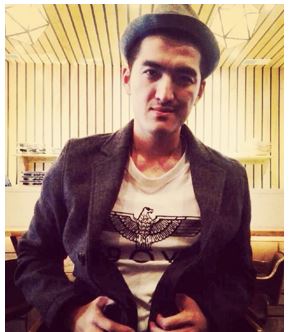 Tao Cheng
Tao Cheng is from China and received a bachelor's of science degree for  his undergraduate. He worked for the China National Petroleum Corporation and was a translator for their working documentary. Tao is seeking a graduate degree in SPEA with a concentration in energy. He is especially interested in energy use sustainability because energy plays core role in contemporary society.
As for his personal interests, Tao enjoys singing, jogging, dancing and talking to interesting people.
---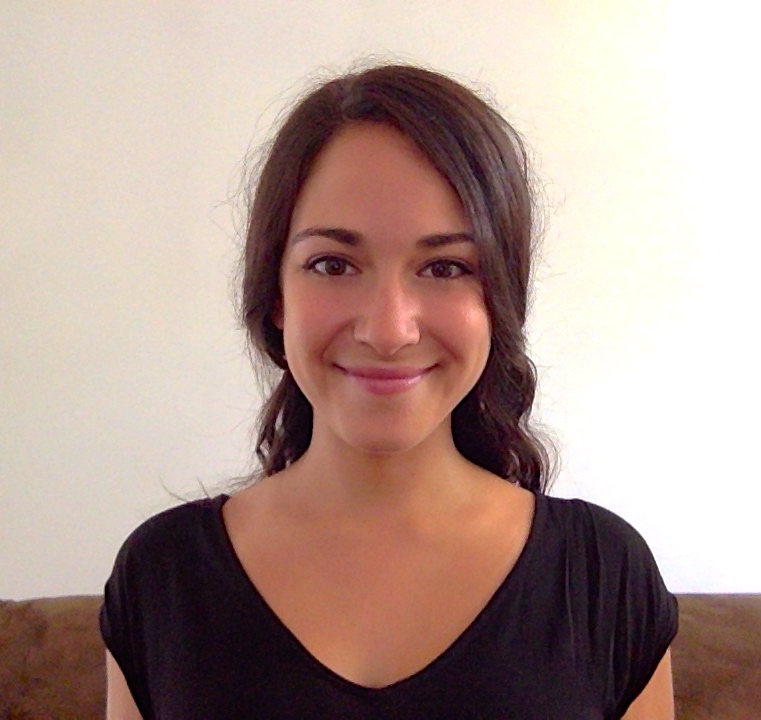 Liz Essman
Liz is an MPA candidate with concentrations in EPNRM and policy analysis. She is originally from St. Louis, MO and graduated from the University of Missouri with a bachelor's degree in political science. She hopes to find a career in sustainable food and agriculture policy upon graduating in May 2015. Liz is also a Garden Corps member for the Edible Campus Initiative at Hilltop Garden, president of SPEA's food policy association, and was previously the No Waste Coordinator for IU's Office of Sustainability. Liz enjoys cooking, traveling the world, and Cardinals baseball.
Liz will contribute to finishing the agriculture and water quality portion of the capstone report, given her experiences and desire to learn about the contribution of pesticides and aquaculture to the environment. She would like to see this report useful in generating more sustainable agriculture policy in Indiana.
---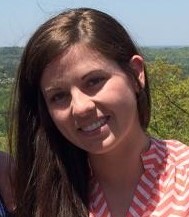 Audrey Hanner
Audrey grew up on a farm in Marshall, Indiana.  She received her undergraduate degree from Hanover College concentrating in Biology and Environmental Science.  Currently, she is getting her masters of environmental science at SPEA concentrating in applied ecology and water resources.  Over the summer she interned at Raccoon SRA as the seasonal naturalist.  Audrey's professional interests include wetlands, ecology and conservation biology. Her personal interests include books, dance and taking hikes.
---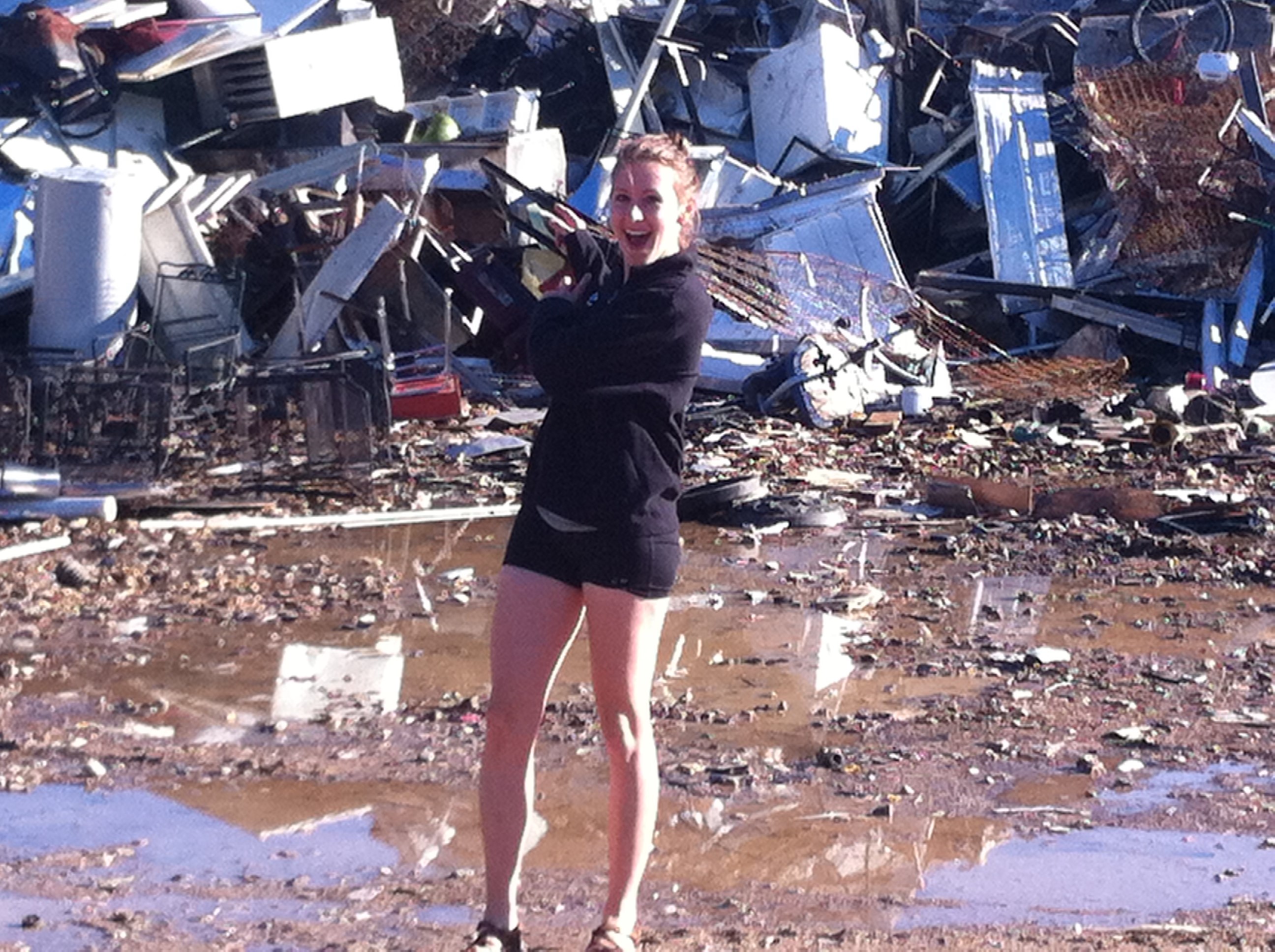 MJ Jackson
MJ Jackson is a Hoosier born and raised.  She attained her Bachelors degree through the SPEA Honors College, with a major in Environmental Management.  She then enrolled in SPEA's Accelerated Master's Program to earn her MPA in Environmental Policy and Natural Resource Management.
As an undergrad, MJ worked as the Logistics Director of the Student Sustainability Council, Director of Environmentalism at Collins LLC, and the campus coordinator for the Sierra Student Coalition Beyond-Coal Campaign.  To fulfill her professional interests in waste management, MJ interned at Stericycle, Inc. and at the Downtown Bloomington Recycling Center.  She hopes to pursue a career in the waste management/policy field and later attain her Ph. D. to teach environmental studies at the college level.
She is an avid rock-climber, singer/song-writer, and traveler and plans to spend this summer  working on music and taking an extended climbing trip across the US before diving into her career in environmental affairs.
---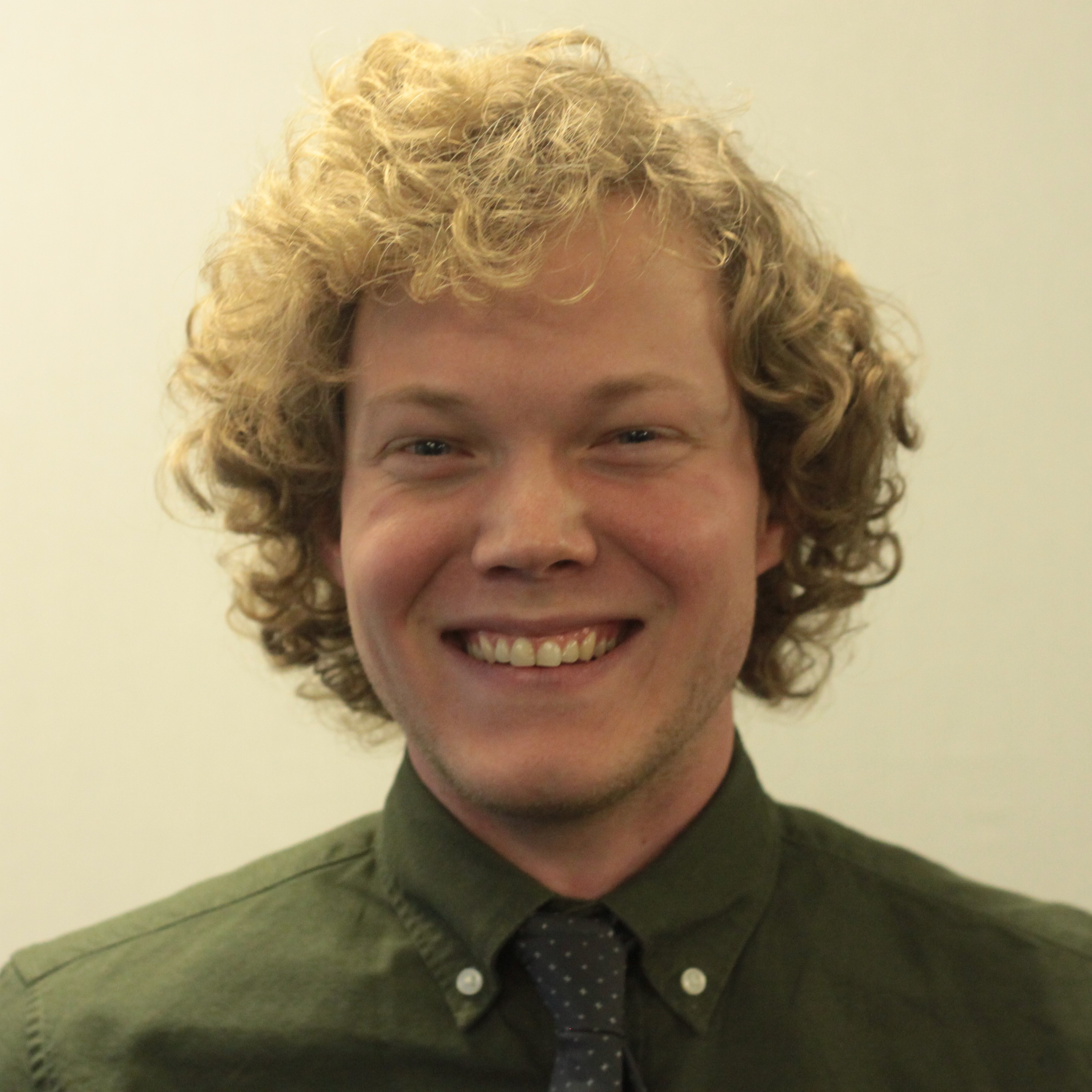 Garrett Jaynes
Garrett is from Hewitt, Texas, and earned an undergraduate degree in Mechanical Engineering from the University of Texas at Arlington in 2013. Wanting to expand his horizons and build on his interests, Garrett came to the Indiana University School of Public and Environmental Affairs in the fall of 2013 to study Environmental Science with a specific concentration in energy. Garrett is primarily interested in demand side electricity management, human behavior with regards to energy consumption, alternative energy, and alternatively fueled vehicles. Garrett has worked as an interning engineer in the aviation industry as well as interning with the Indianapolis International Airport. While not at school, Garrett loves generally being outside, riding his bike, running, watching Top Gear, drinking coffee, and being sarcastic.
---

Xiaoyun Liu
Xiaoyun Liu is an MPA candidate from China, working on Economic Development and Policy Analysis concentrations. She gained the Bachelor of Science in Information and Computing Science at Fudan University. She developed her interest in agriculture as she helped with basic farm work at home. Volunteering at several villages in China drew her attention to the role of sustainability on economic development in rural areas. How to maintain sustainability as well as economic growth is the question of her interest. She is a great fan of fantastic color themes, outdoor adventure and Korean pop songs. She also likes swimming, playing table tennis and soccer.
---
Nick Males
Nick is from Indianapolis, Indiana and received his undergraduate degree in Environmental Management from Indiana University. He continued with his Master's of Public Affairs, concentrating in environmental policy and sustainability. Nick has worked a variety of environmental organizations and plans to settle in Indianapolis upon graduation. Outside of SPEA, he enjoys golfing, playing guitar, theater, and generally being outdoors.
---
Kaitlyn McClain
Kaitlyn McClain is a current MPA/MSES student with concentrations in Sustainable Development and Applied Ecology. She grew up in Northwest Indiana and holds a B.S.P.A. in Environmental Management from Indiana University with minors in Political Science and Environmental Science & Health. She recently completed a term of AmeriCorps VISTA service with the Metropolitan Planning Council, a nonprofit organization dedicated to developing, promoting, and implementing solutions for sustainable, sound growth in the Chicago metropolitan region. She is interested in exploring the intersection between the environment and community and economic development, and she hopes to pursue a career in the field of urban sustainability and urban planning. In her free time, Kaitlyn enjoys hiking, biking, cooking, and listening to podcasts.
---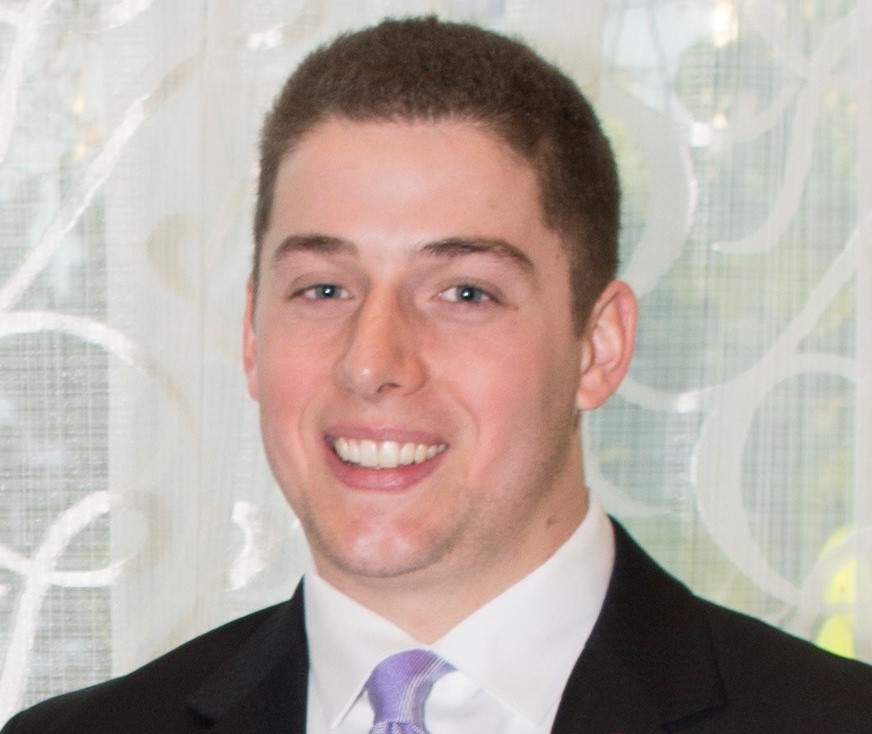 Thomas Olmstead
Thomas Olmstead is from Granger, Iowa, and attended Iowa State University for his undergraduate degree, majoring in environmental science. He will be graduating from Indiana University in May 2015 with a dual Masters of Public Affairs and Masters of Environmental Science degree, concentrating in energy and policy analysis. Thomas has worked abroad, taught at IU, and worked for Lawrence County. He plans to find a job related to energy or data analysis upon graduation. He enjoys the outdoors, traveling, and learning new things.
---
Dana Schroeder
Dana Schroeder is a second year MPA candidate concentrating in Sustainability. She grew up in Knoxville, Tennessee, and earned her Bachelor's degree in Environmental Economics from the University of Georgia. Dana is thrilled to spend her time at IU serving the campus and wider Bloomington communities by helping to develop, coordinate, and evaluate the Peer Educator Program at IU's Office of Sustainability. She plans to continue working in higher education after leaving SPEA and would love to continue working on environmental education initiatives. In her free time, Dana enjoys cooking, crafting, and being outdoors.
---
Kyle Syers
Kyle Syers is from St. Louis, Missouri. He earned a Bachelor's degree in Politcal Science from Missouri State University in 2012. At SPEA, he is pursuing his Master's of Public Affairs in Public Financial Administration and Policy Analysis. Kyle's professional interests include public finance and economic development at the state and local level. Outside of SPEA, he enjoys Golf, Fishing, Basketball, and St. Louis sports.
---
Ruodan Zhang
Ruodan is from Ningbo, China. She is a second year MPA student specializing in policy analysis and nonprofit management. She holds a Bachelor of Social Sciences from the University of Hong Kong, with double majors in politics and philosophy. Ruodan has worked with multiple international nonprofit organizations prior to joining SPEA for the Master's program, and is particularly interested in social equity, civic engagement, and social entrepreneurship. Ruodan enjoys all forms of arts and literature, especially performance art, and she dreams of volunteering in any production of The Nutcracker in the future.