Meet the members of the SustainIN Fall 2016 Sustainability Index Capstone Class, who are currently expanding the index by analyzing industry, and residential.
---
Robert Giles
Robert is obtaining his MPA with concentrations in Nonprofit Management and International Development. He originally obtained his B.S. Criminal Justice at IU Northwest in 2012. Following this, Robert worked in the private sector for three years before returning to IU pursuant of a graduate degree. His interests are primarily focused on human rights issues and advocacy.
---
Danielle Guerin
Danielle Guerin is from Indianapolis, Indiana and completed her B.S. in Entrepreneurship at Bradley University in Peoria, IL. Between her undergraduate and graduate career, Danielle was an AmeriCorps VISTA where she worked at a nonprofit focusing on youth development. She is a current Master's in Public Affairs, specializing in Sustainability and Sustainable Development.   Additionally, Danielle is a Master's International student, which combines 2 years of Peace Corps service with graduate work. As a Peace Corps volunteer, Danielle's primary work focused on food security and sustainable agriculture. Danielle will graduate in December 2016.
---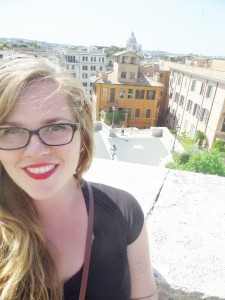 Jessica Johnson
Jessica Johnson is from Bloomington, Indiana. She earned a triple BA in International Studies, Sociology, and French from Indiana University and will graduate in December 2016 with her MPA in International Development and her MA in African Studies. She focuses primarily on the evolution of Senegalese women's contributions to the community and social development from pre-colonial to contemporary times and recently spent almost a year in Dakar working with Dalberg Global Development Advisors to research, create, and launch the first ever women's investment club in Senegal. She intends to relocate to Dakar, Senegal, upon graduation to begin her career in development. In her free time, Jessica enjoys rubbing her cat's belly, traveling, trying to evolve her green thumb, baking, and exploring antique markets.
---
Mak Johnson
Mak Johnson is completing his M.S. in environmental sciences with a concentration in energy. After having completed his B.A. in Psychology in 2014, he has since started his own company that strives to help other businesses operate more efficiently. In his free time, Mak enjoys the Olympic sport of fencing.
---
Robin Johnson
Robin Johnson is a MSES candidate concentrating in Applied Ecology. Robin is an Accelerated Masters student with SPEA, having earned her BSES in May 2016 and planning to earn her MSES in May 2017. For three years Robin has worked as a technician in the Phillips lab at IU's Biology Department. She has worked with the invasive Japanese stilt grass (Microstegium vimineum) in local forests, assessing its effects on a natural nutrient gradient and mixed tree communities. Her academic interests include invasive plant species, nutrient cycling, mycorrhizal fungi, and wetland conservation.
---
Hannah Nodell
Hannah will graduate from SPEA in December 2016 with a Master of Public Affairs degree. While at Indiana University, Hannah has concentrated her studies in the areas of Public Management and Sustainability and Sustainable Development. She is originally from Knoxville, TN and graduated from the University of Tennessee with a bachelor's degree in Anthropology and Geology. Between her undergraduate and graduate studies, Hannah worked primarily in the private sector but has found her true passion to be in public service. Upon graduation, she aspires to obtain a city or local level government career working in the community and sustainable development. Her personal interests include hiking, biking, swimming, dancing, and involving herself in local animal rescue efforts.
---
Jimyung Shin
Jimyung is pursuing her dual MPA degrees at SPEA and Seoul National University in Korea, concentrating in Policy Analysis. She completed her B.S. in computer engineering in South Korea in 1998. Before her graduate studies, she has worked at the Ministry of Health and Welfare of Korean Government for 11 years. Her academic interests are welfare to work (workfare), health inequity among socioeconomic classes, and the effectiveness of social security programs.
---